April Tucholke was kind enough to ask me to design her book trailer for the german imprint of her book BETWEEN THE DEVIL AND THE DEEP BLUE SEA, now available with Penguin/Random House in Young Adult Gothic Horror. This is the process of creating that storyboard and animatic in English before taking it to the finished product in German. Enjoy!
Violet's grandmother always warned her about the Devil, 
but she never said he could be a dark-haired boy who takes naps in the sun, 
who likes coffee, 
who kisses you in a cemetery...
who makes you want to kiss back. 
Violet's already so knee-deep in love, she can't see straight. 
And that's just how River likes it.
"Between the Devil and the Deep Blue Sea will slip under your skin and capture the darkest corners of your imagination." —Nova Ren Suma, author of Imaginary Girls
"Lavishly rendered, darkly romantic, and beautifully unsettling."—Melissa Marr, New York Times bestselling author of the Wicked Lovely series
 "Seductive with a capital 'S'." —Kendare Blake, author of Anna Dressed in Blood and Girl of Nightmares
Cover + Publisher Info
April Social Media Info
The storyboards were approved based on a similar script to the US trailer. I sketched them out wanting to create visual teasers that would be found later in the book. Part of my process is to read the author's entire book (or, depending on time, at least a portion) and their snopsis and their pitch. I find if I know how the author and /or publicist would pitch their book, I can expand on their original thoughts and exapnd on it. We knew we wanted the hollow-eyed kids in there because they were part of what the book was originally based on. The monster is a deeper secret you'll have to read the book to find out!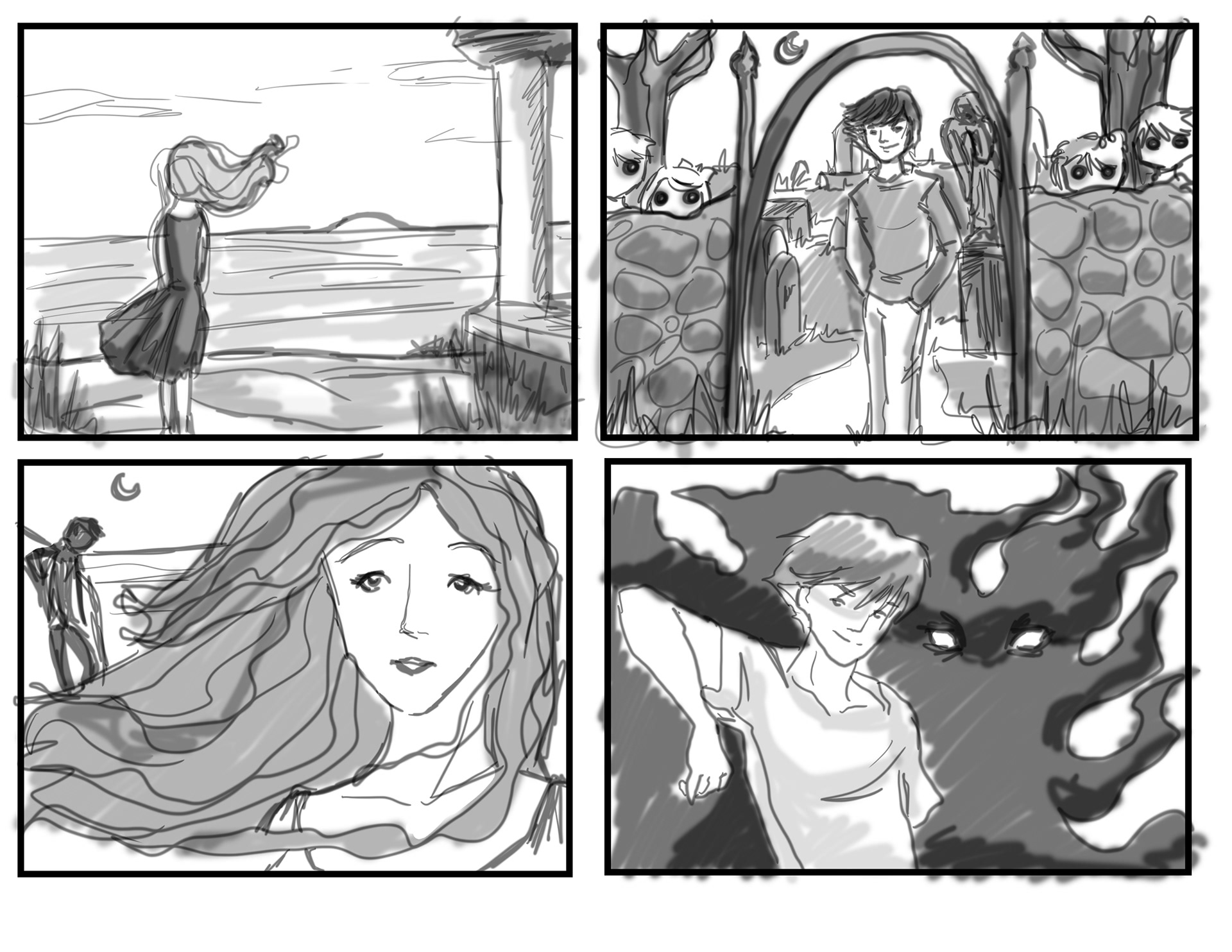 I wanted to give a feel like you were traveling through a dark and gotchic storybook, so I sliced each portion on individual layers to give a feel for what the later drawings would look like as you travel through them, which would be much more sophisticated. 
You may not be able to tell from the stills, but each portion was strategically drawn on 4-6 layers to better simulate traveling through the drawings. So, unlike the animatic, these had to be premeditated before I drew them and painted them instead of sliced. So every layer and person, foreground and background, was drawn separately.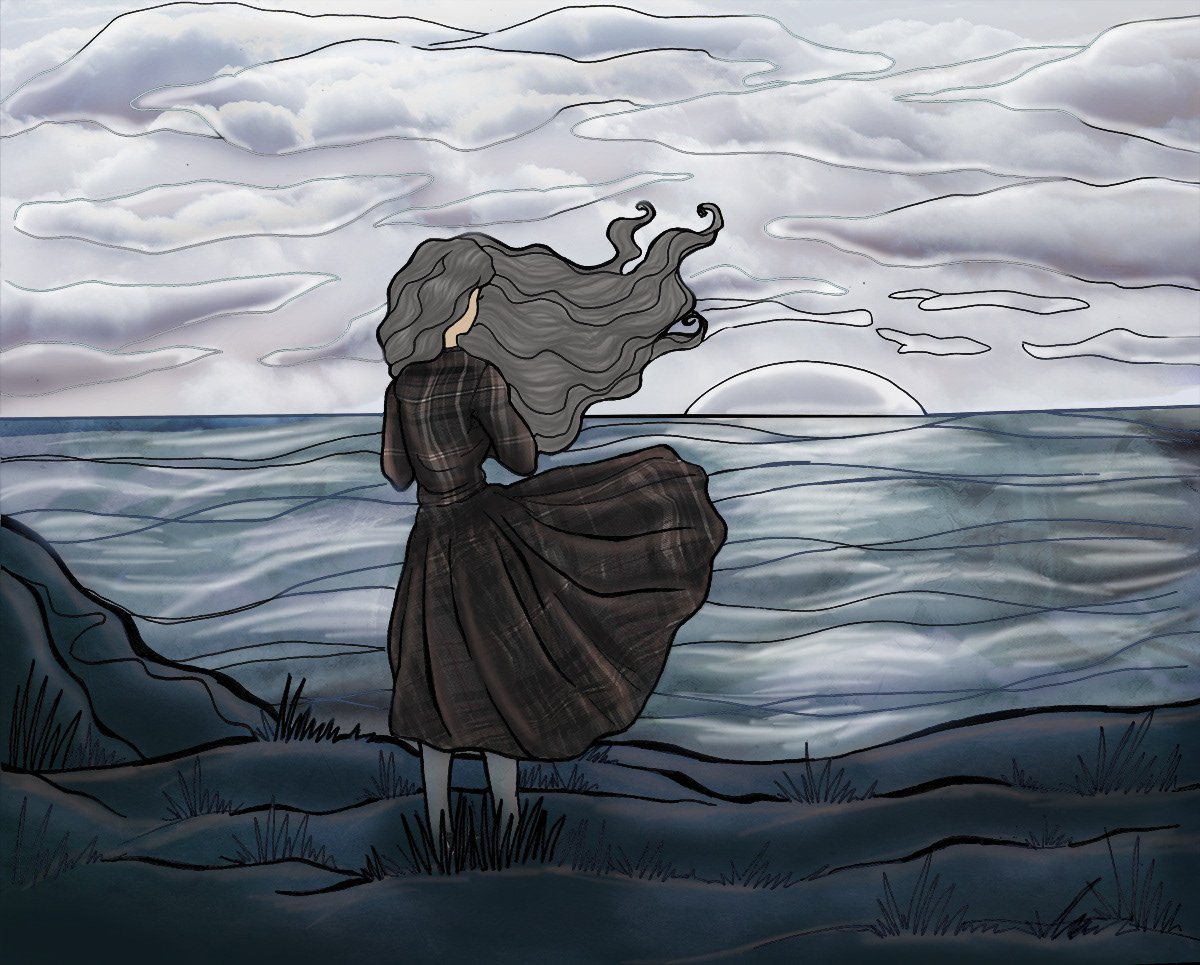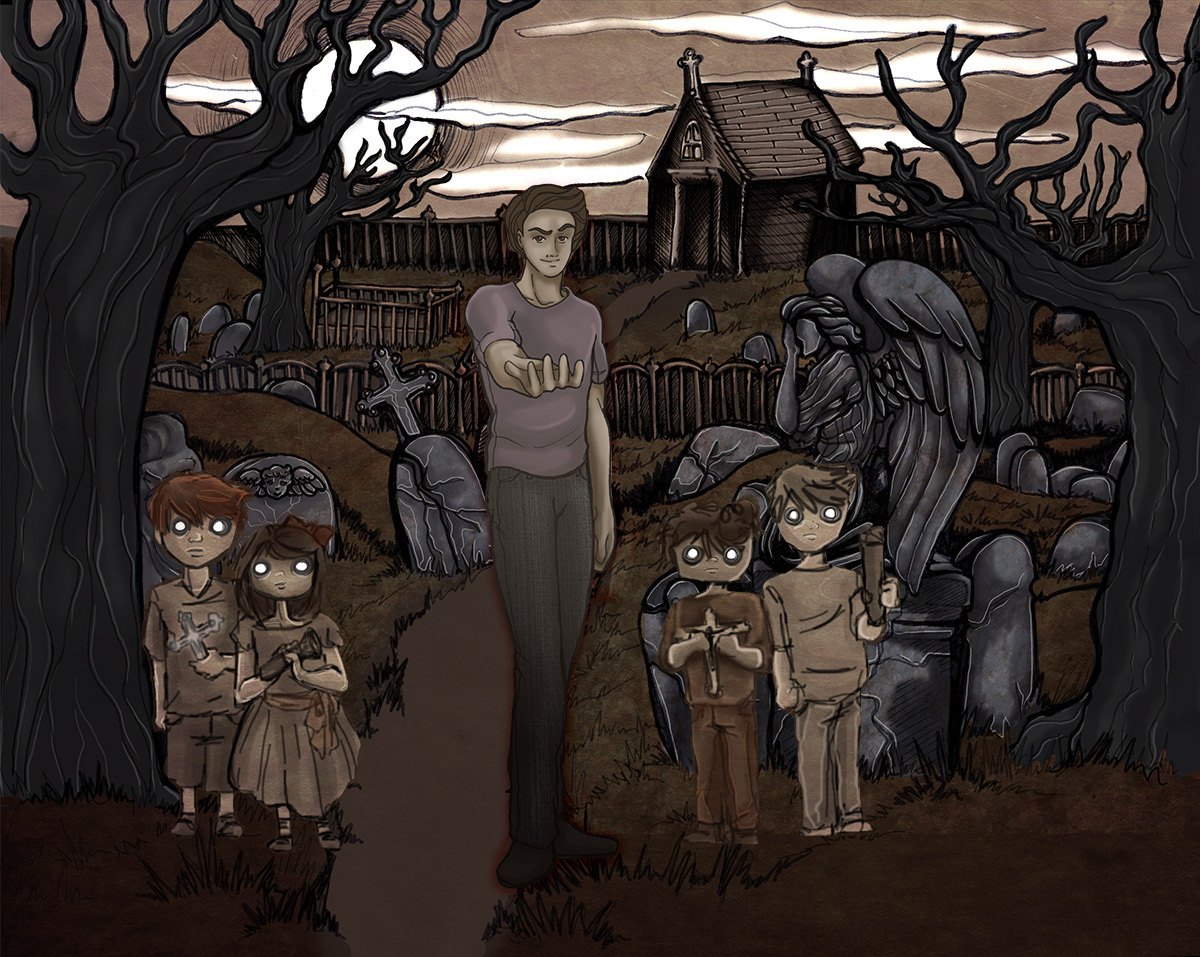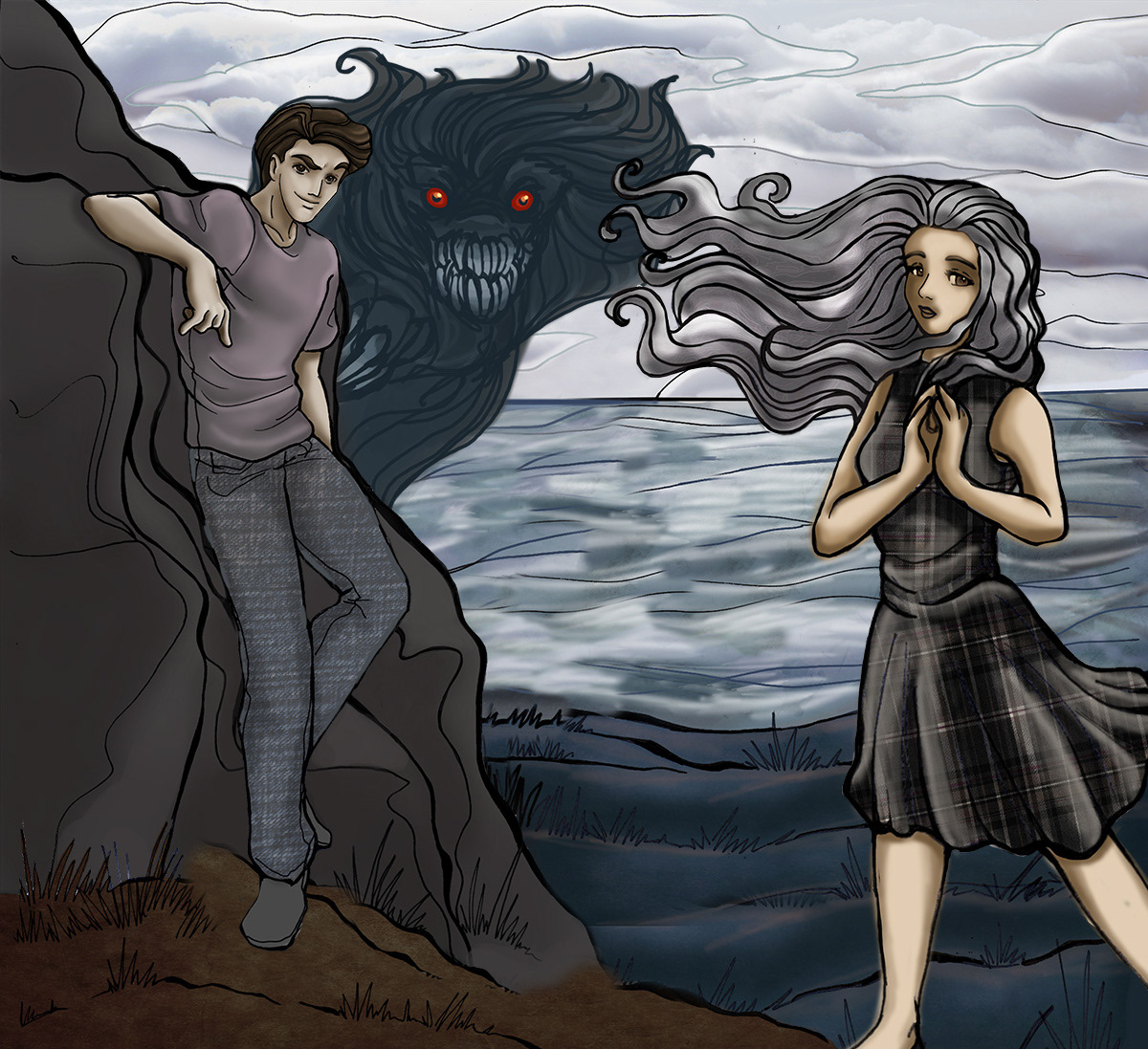 When we showed the publication the trailer in English, they apparently loved it so much they translated it into German for us! So we incorporated that instead and it made the text look gothic and lovely. We did have to remove the fade in reveal of the cover text for the English version to include the 3D German cover instead, which I think turned out great! Overall, this was an amazing project to be a part of and I'm so glad April asked me to be a part of it!