Client:
 EFilm Studio
Design Problem:
Custom illustrations needed and Photoshop-sliced front end design of website with interactive clickable areas to travel through multiple pages
Solution:
 Work with team to come up with concept for branding, starting with film tree idea and expanding to color choice and character designs. The main idea was to combine technology with nature, while making the entire site navigable. Project was very successful.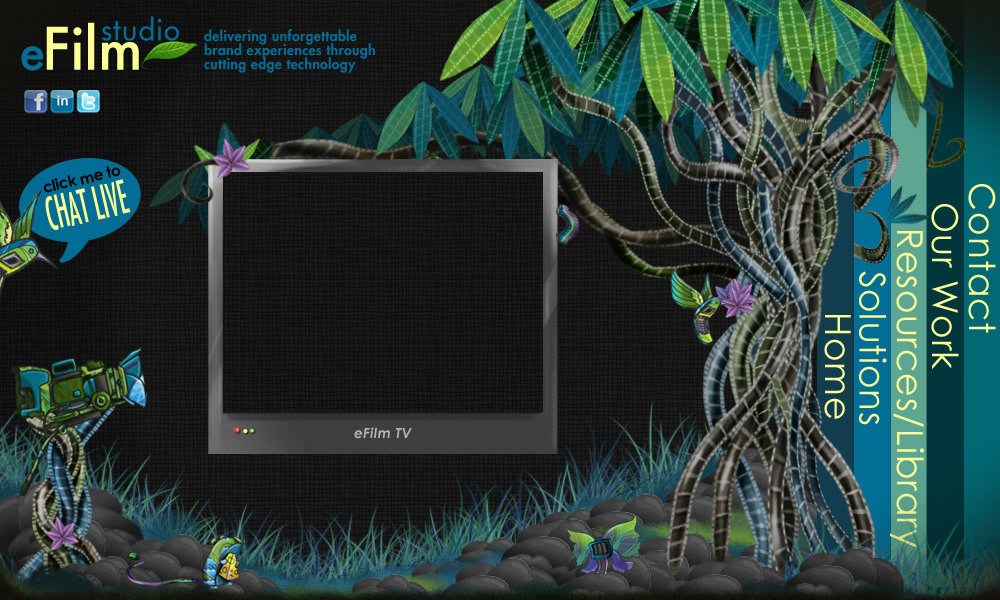 eFilm Studio Website and Brand Development

Web design created with branding development for eFilm Studio.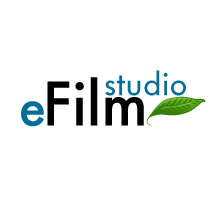 eFilm Studio wanted a new version of their web site based on the combination of film strips with nature. The concept being that technology would organically grow the way that nature does. The tree was the first concept developed and the elements, like the creatures who inhabit the landscape - the hummingbird cellhpone, tv butterfly, or headphone-toting rabbit - were reflections of the film strip tree. I used a new technique in Photoshop CS5 to make the tree, relying on the new warp tool where pinpoints allowed me to adjust the patterned-stripes into tree branches. Examples are shown below: