WORLD MAP AND PRINT CAMPAIGN FOR WINTERSPELL BY CLAIRE LEGRAND
The world map was comissioned by author Claire Legrand of Simon and Schuster for her book WINTERSPELL releasing Sept 30 2014. We went through several drafts before approval and worked within S&S guidelines for book two-page spread and font standards. I worked with a printer to create 16 x 20 posters in color as giveaways for blog and book tours for Claire.The black and white version is the book copy version. Two separate designs had to be created for color adjustment to black and white for better contrast in printing. 
This resulted in sold out prints of the character cards at BEA - Simon & Schuster had to print more to keep up with demand.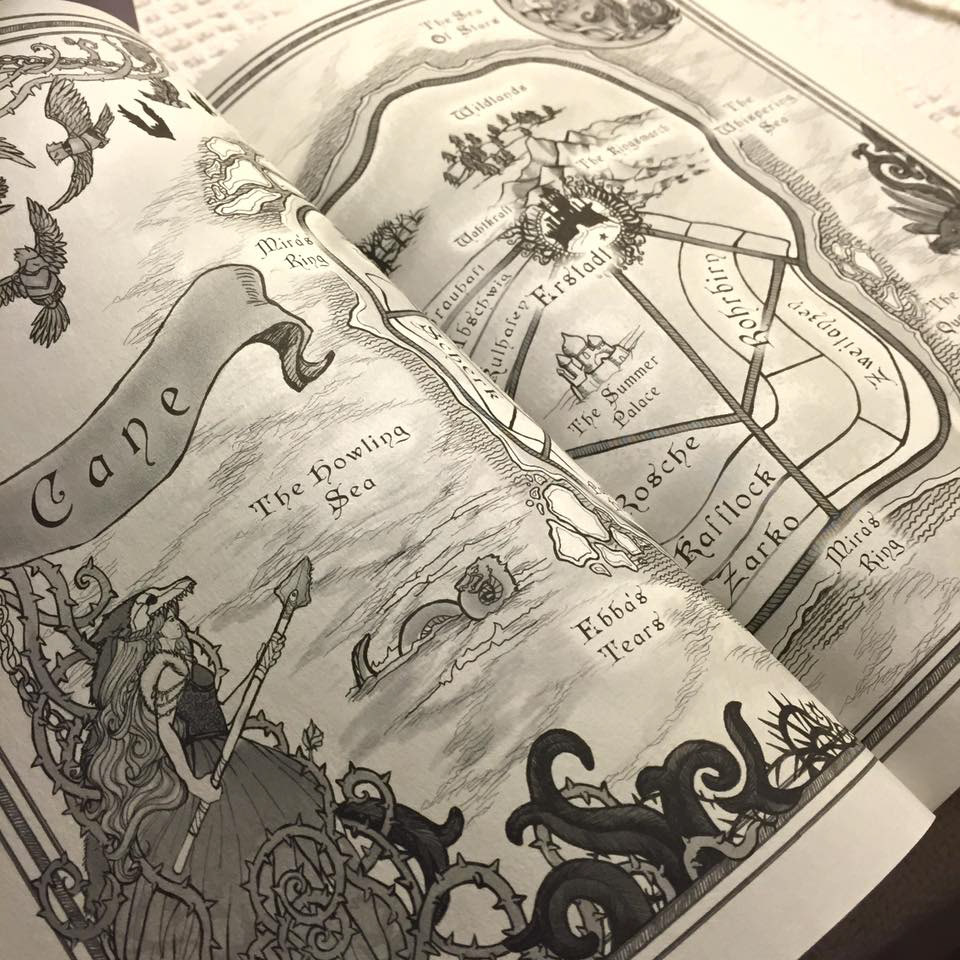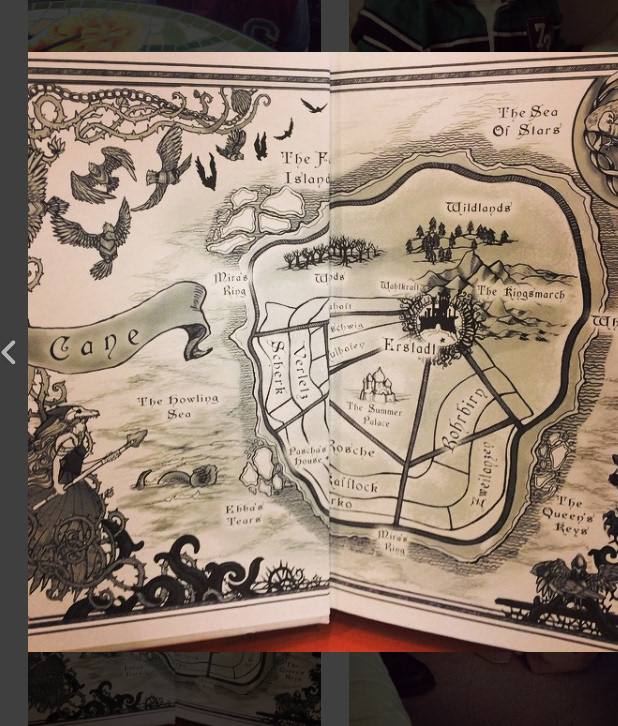 Guest speaker at a school talking about the process behind creating world maps and illustrations for the book: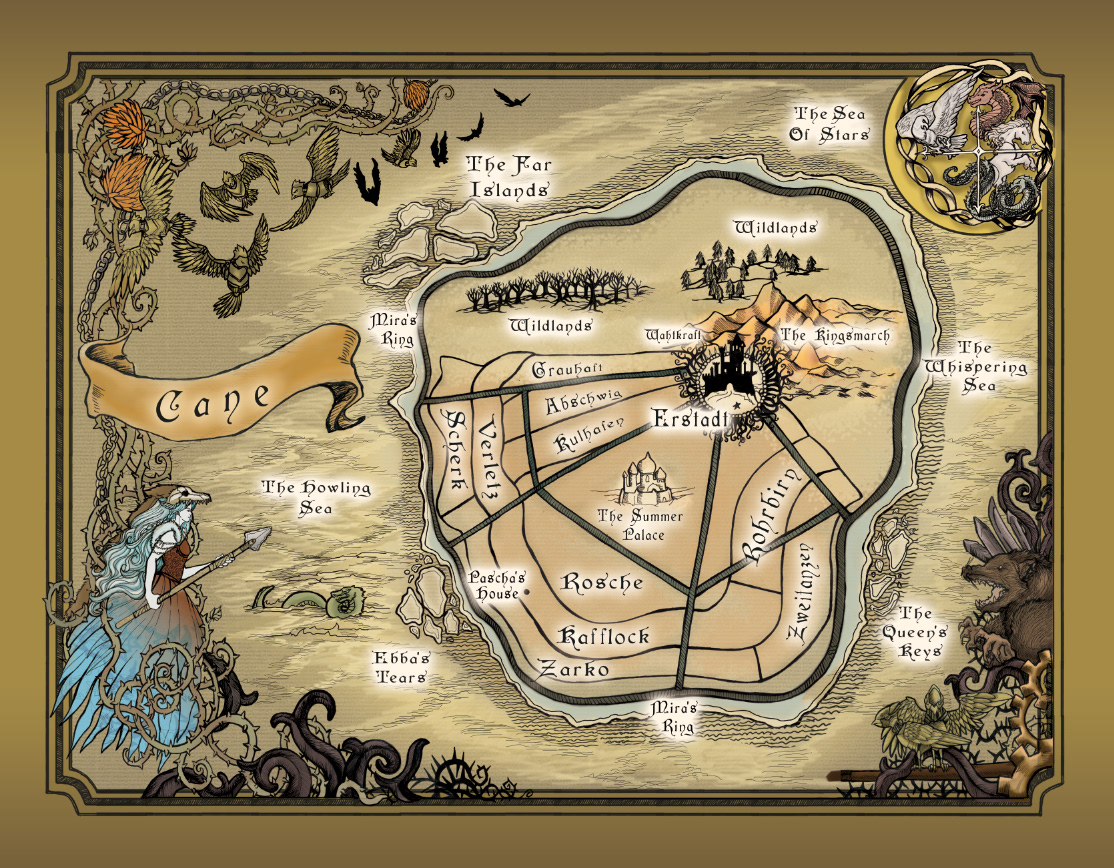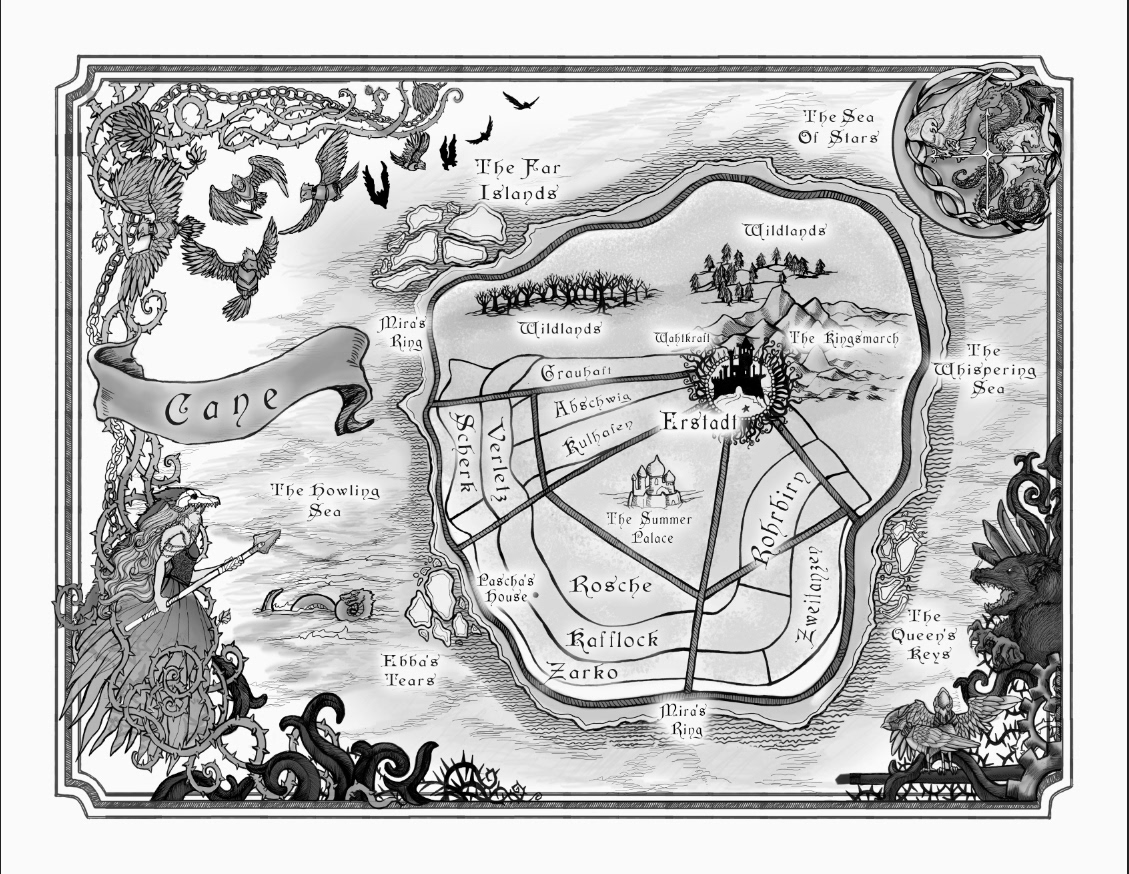 Four postcards of characters were illustrated by hand and designed in Photoshop and Illustrator to include the four main characters, a quote, and release date. They were featured at the Simon and Schuster Book Expo of America 2014 and, as they could not keep up with the demand, started printing these cards in house and sent them with the Advanced Reader Copies (ARCs) of WINTERSPELL to libraries and reviewers prior to release. The first print run I handled with a separate printer successfully.