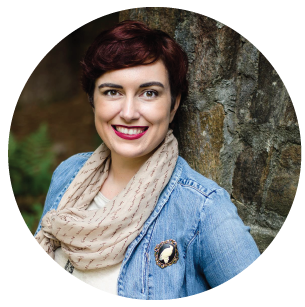 With over ten years of experience as a graphic designer and illustrator, Catherine "Cat" Scully knows what it takes to get the job done. A "Jill-of-all-trades," she's worked in science, publishing, broadcast, medical, and tech industries.

Some of the names she's worked for include: Cartoon Network, Boomerang, AT&T, Comedy Central, NBC, ABC, Marvel/Paramount, Lockheed Martin, Marta, CARE.org, Scholastic, Penguin Razorbill, Simon and Schuster, Sourcebooks, Simon Pulse, and Disney.

Cat has earned a bachelors degree from Western Carolina University and a certificate in Graphic Design from California Institute of the Arts. She is a member of AIGA. Her illustrations are published with Simon and Schuster, Sourcebooks, and Scholastic. 

For rate inquiries or job opportunities, please contact Cat at: CatherineScully.Writer (a) gmail.com