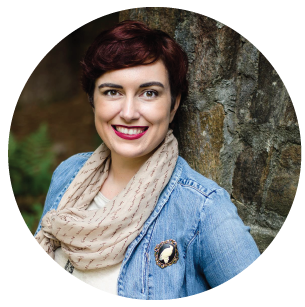 With over eight years of experience as a designer/illustrator working in print, web, and motion graphics, Catherine "Cat" Scully knows what it takes to get the job done. A "Jill-of-all-trades," she is a also an experienced script writer and copy editor committed to storytelling both visually and verbally. 
As a designer and writer, she's worked for some of the top names in the entertainment and publishing industries: Cartoon Network, Boomerang, AT&T, Comedy Central, NBC, ABC, Marvel/Paramount, Lockheed Martin, Marta, CARE.org, Simon and Schuster, Sourcebooks, Simon Pulse, and Disney.
Cat earned a bachelors degree in Professional Writing and Multimedia from Western Carolina University and a certificate in Graphic Design from California Institute of the Arts.
Cat writes and illustrates books when she is not designing for clients and/or studios. If you would like to learn more about her publishing career, please contact her agent: Miriam Kriss at miriam (a) irenegoodman.com 
For rate inquiries or job opportunities, please contact Cat at: CatherineScully.Writer (a) gmail.com