NYT bestselling author Christopher Golden and bestseller James A. Moore approached me for assistance with advice for self-promotion during the Merrimack Valley Book Festival in Haverhill, MA. I helped design banner stands for both of their tables and located a professional printer within their budget and tight deadline. 
This resulted in more people being drawn to their tables and an increase in sales as many other attendees did not bring banners to draw in returning fans and first-time readers to their tables. 
Banners will be continued to be used in local and cross-country tours during 2017.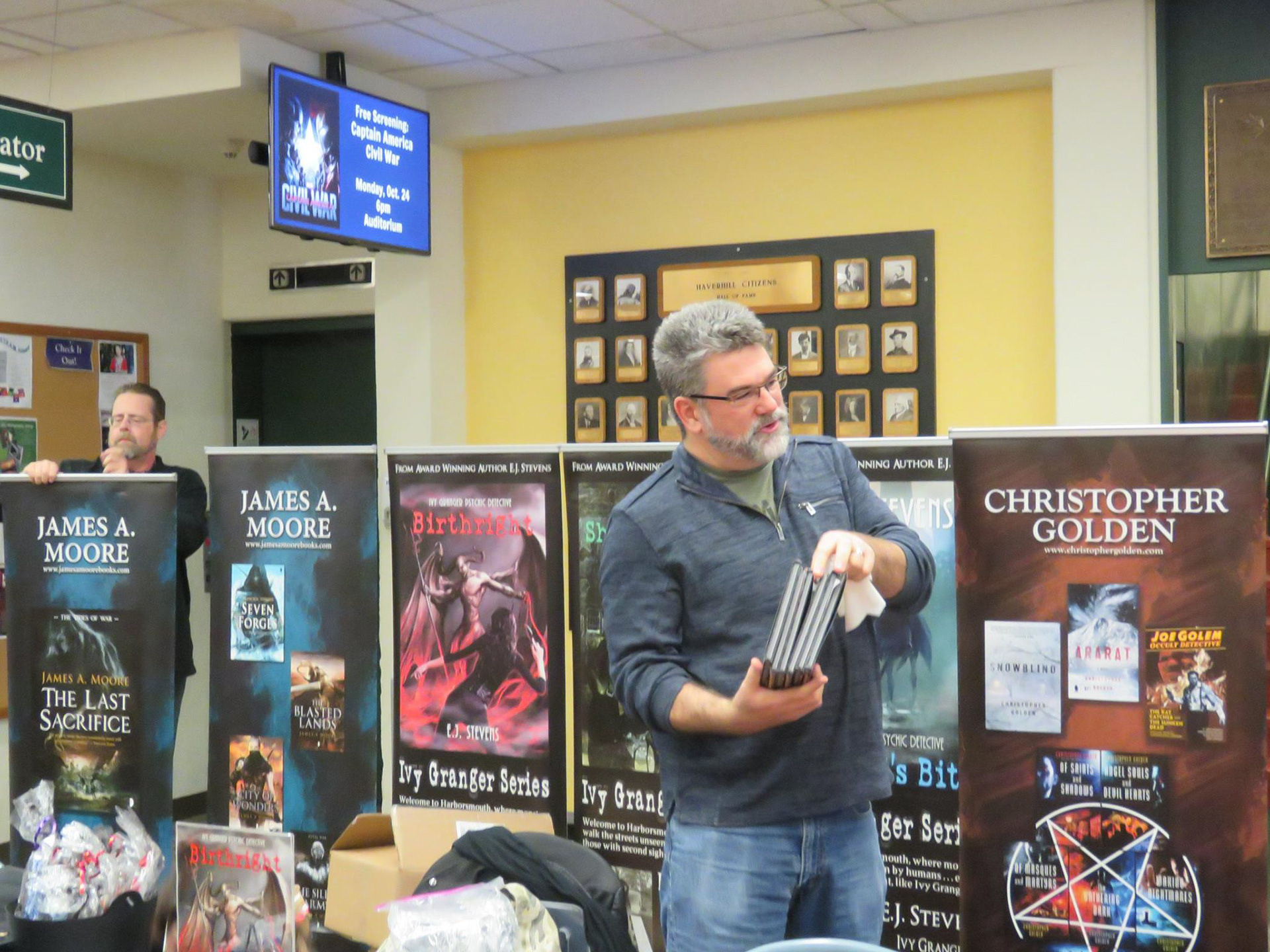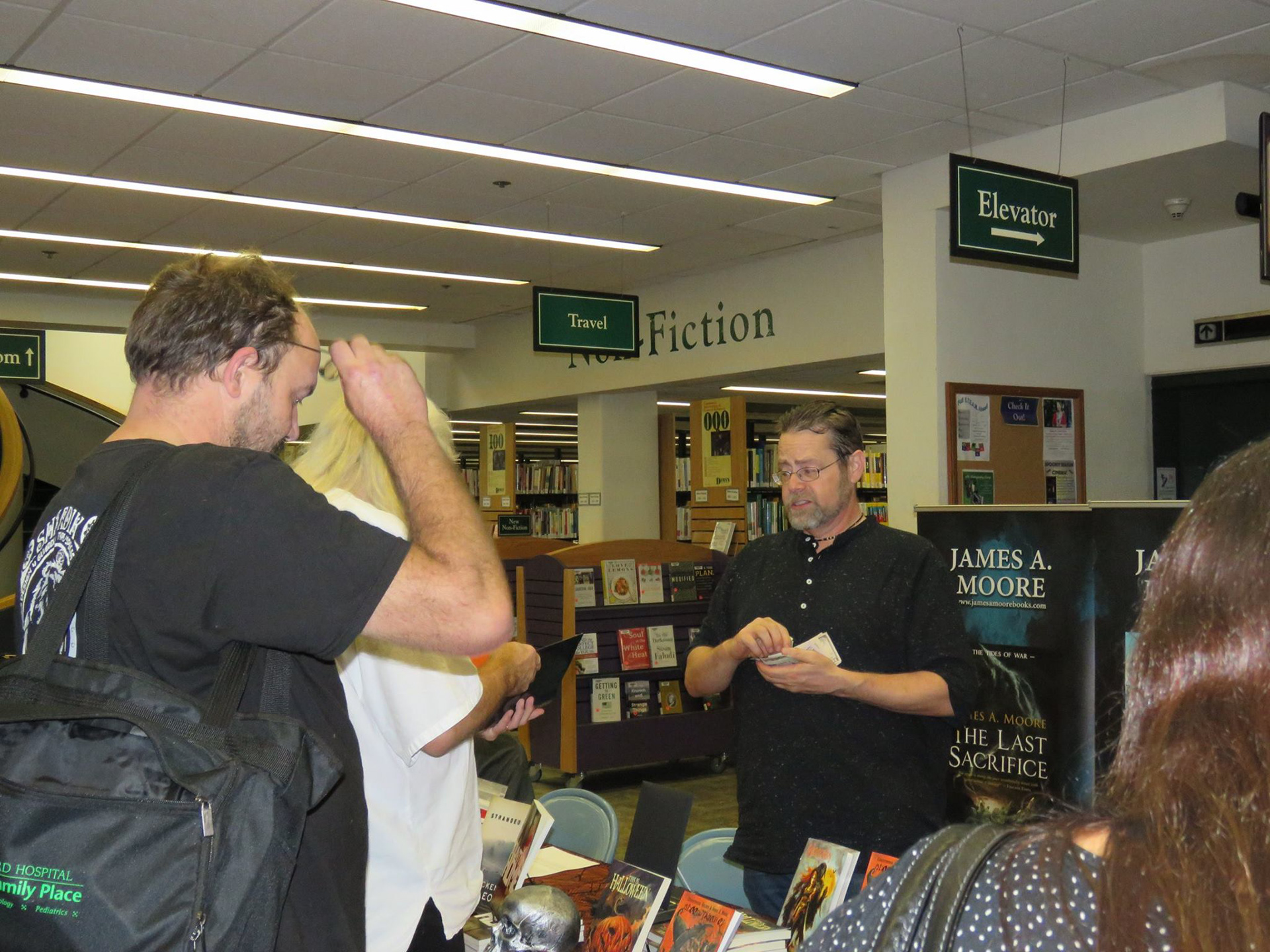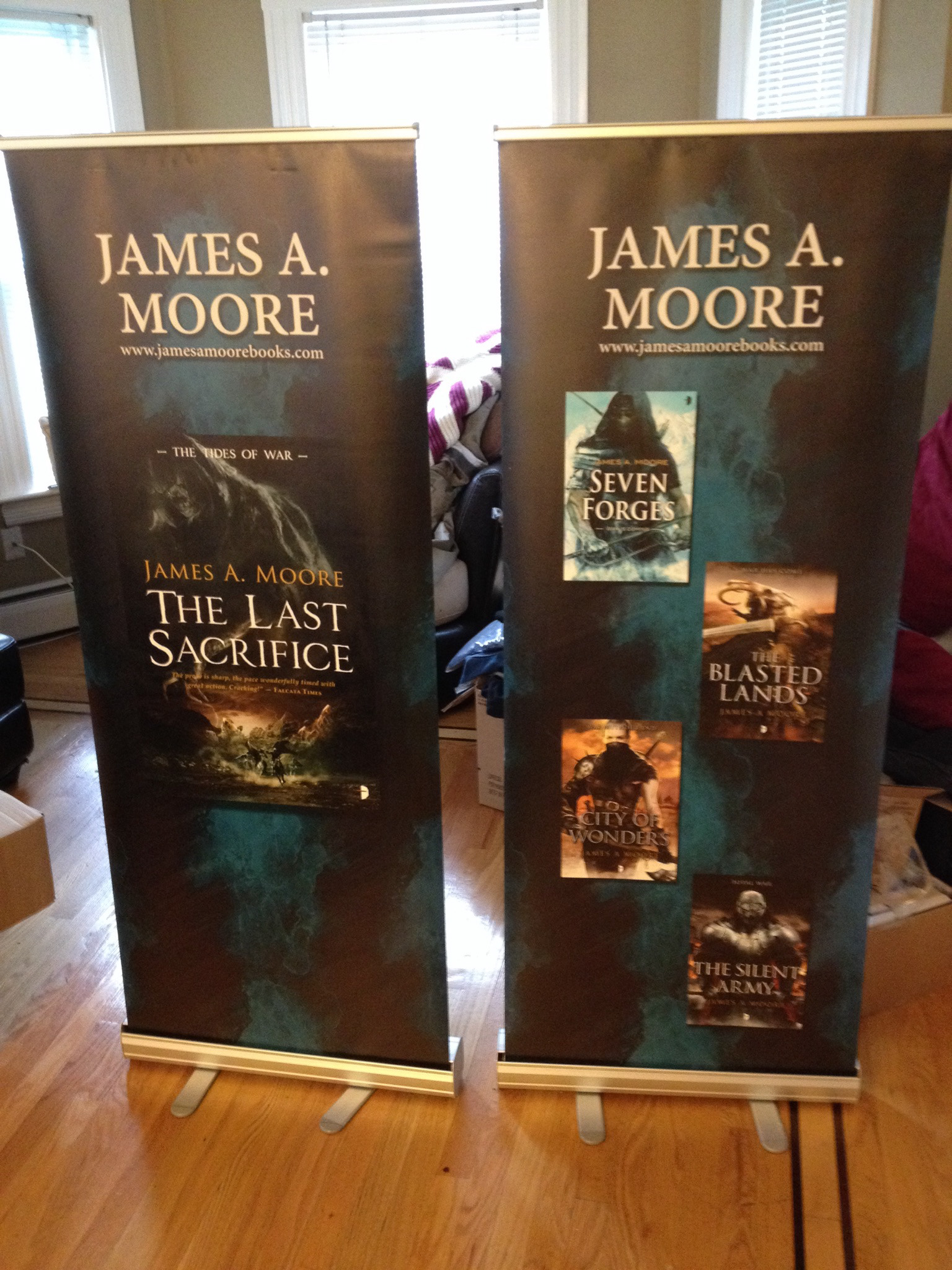 BANNER DESIGNS FOR JAMES A. MOORE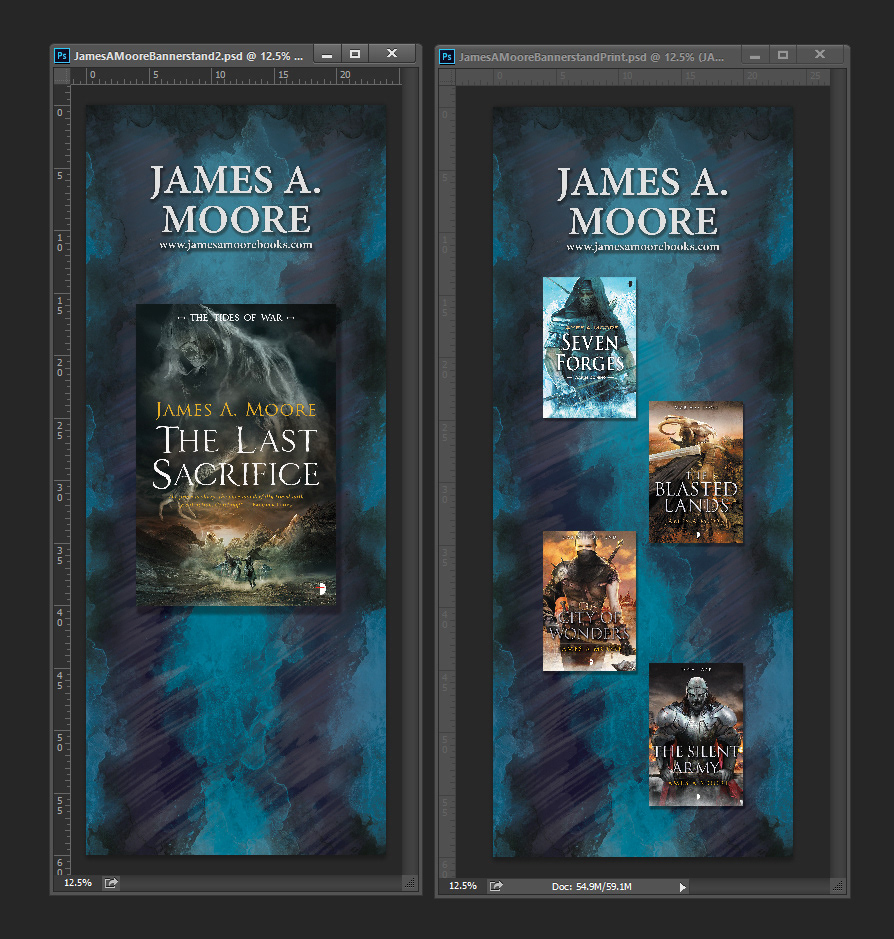 BANNER DESIGN FOR CHRISTOPHER GOLDEN