Interactive Event - South Park
Booth design for San Diego Comic Con 2011. Worked with Pop2Life to create design elements for the South Park photo opportunity where consumers could take photos with characters. Used brand elements to design all portions of the booth setup from Truss Socks to Monitor shells to Photo Borders.
Client: Comedy Central
Design Problem: Comedy Central needed a booth for South Park at San Diego Comic Con that made it look like a fan was on the couch with the characters or standing inside South Park as a photo opportunity for brands. They needed to follow strict design guidelines to ensure show and network brand consistency. 

Solution: Create truss sock, tv wrap, retrieval website, and print branded QR code cards. Attendees would step on the green screen area, be superimposed into the photo, accept a retrieval card with QR code, and go online and login to the retrieval website I designed to access their photos.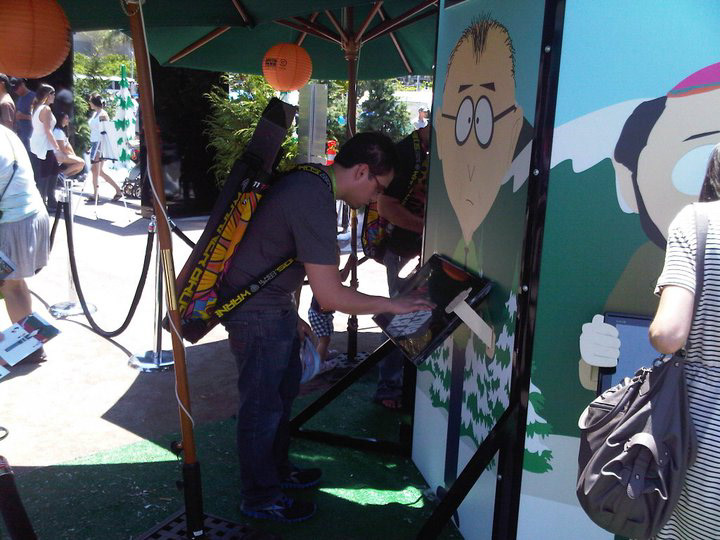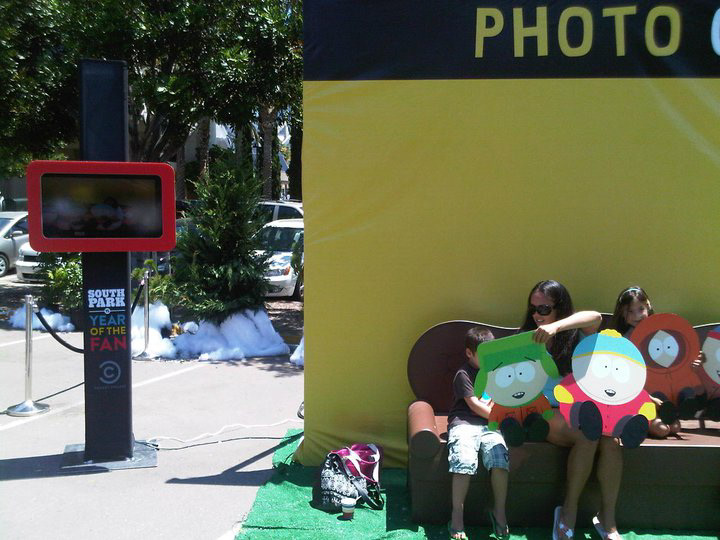 MOCKUP FOR THE CLIENT OF ALL ASSETS