Interactive Event - Grimm
Event marketing at Comic Con 2011 for promotion of then new show Grimm on NBC. Implemented branding and design elements for consumers to look like they were taking a photo with the characters of the show.
Client:
 NBC GRIMM
Design Problem:
 NBC needed a booth for GRIMM at San Diego Comic Con that made it look like a fan was inserted in a crime scene serving as a photo opportunity for brands. They needed to follow strict design guidelines to ensure show and network brand consistency. 
Solution: 
Create truss sock, tv wrap, retrieval website, and print branded QR code cards. Attendees would step on the green screen area, be superimposed into the photo, accept a retrieval card with QR code, and go online and login to the retrieval website I designed to access their photos. 
THE BOOTH AT SAN DIEGO COMIC CON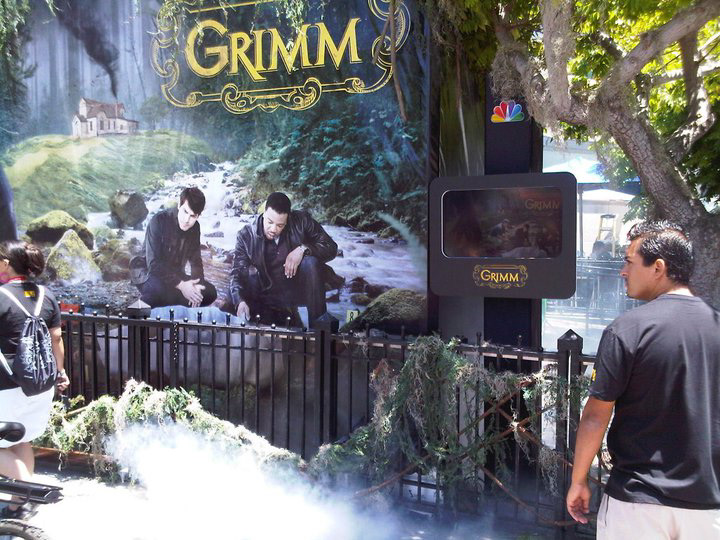 A FAN STEPS ONTO THE GREEN SCREEN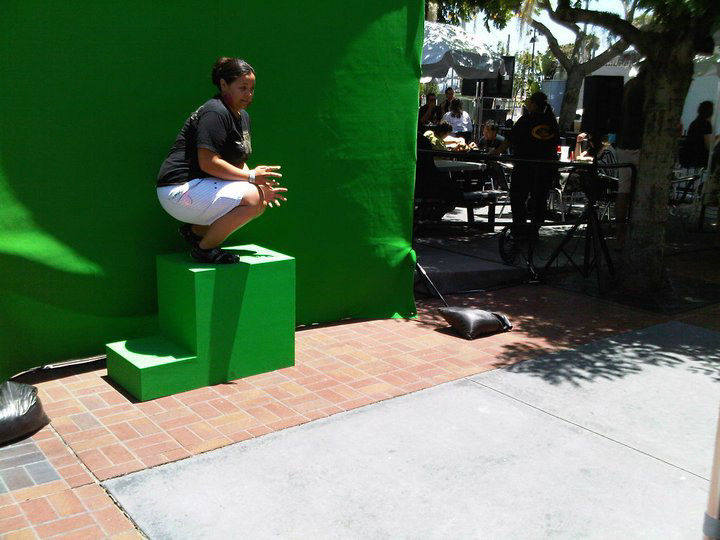 FAN APPEARS INSIDE CRIME SCENE ON RETRIEVAL WEBSITE