RIVER CITY WRITERS REBRAND
Design Challenge: Assist authors Christopher Golden and James A. Moore advertise on social media the launch of their joint efforts to run workshops and editing services. Interested in creating awareness of services as well as promote workshop bootcamp which ran through November 2016. Rebrand and rebuild website. Rebrand and logo were completed - in process of assisting with the complete restructure of their website.
Result: Social media promotion through Twitter, Facebook, and Instagram ads led to a sold-out first event. Will be increasing strategy and outreach with me through next round of classes. 
LOGO DESIGN
Started with the logo design. As the classes take place in New England and is partly promoted with the New England horror writers association, the idea was to give the logo a look and feel of Boston and the surrounding area in order to create a welcoming and community feel.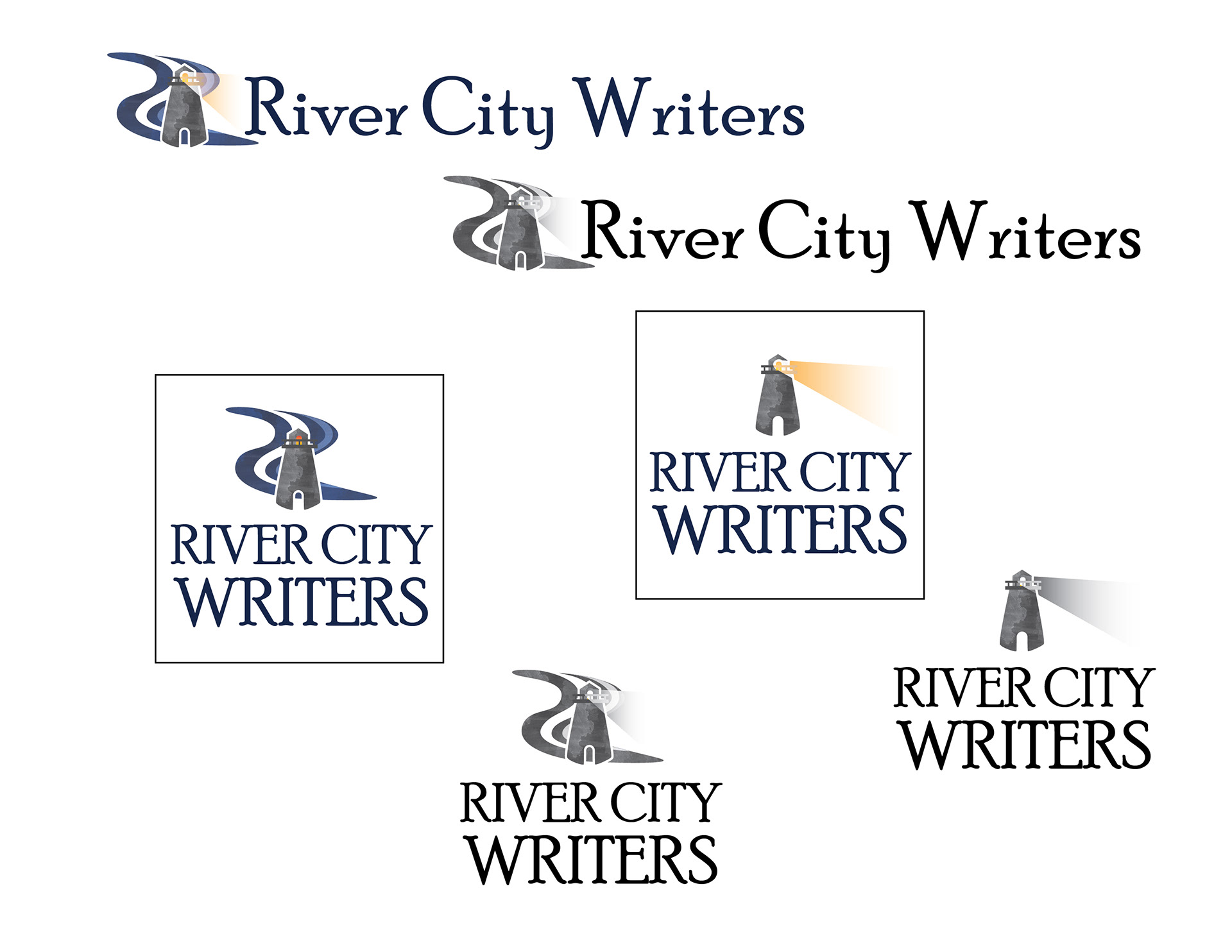 SOCIAL MEDIA ADVERTISING
Twitter and Facebook timeline ad which lead to signups for the workshop at www.RiverCityWriters.com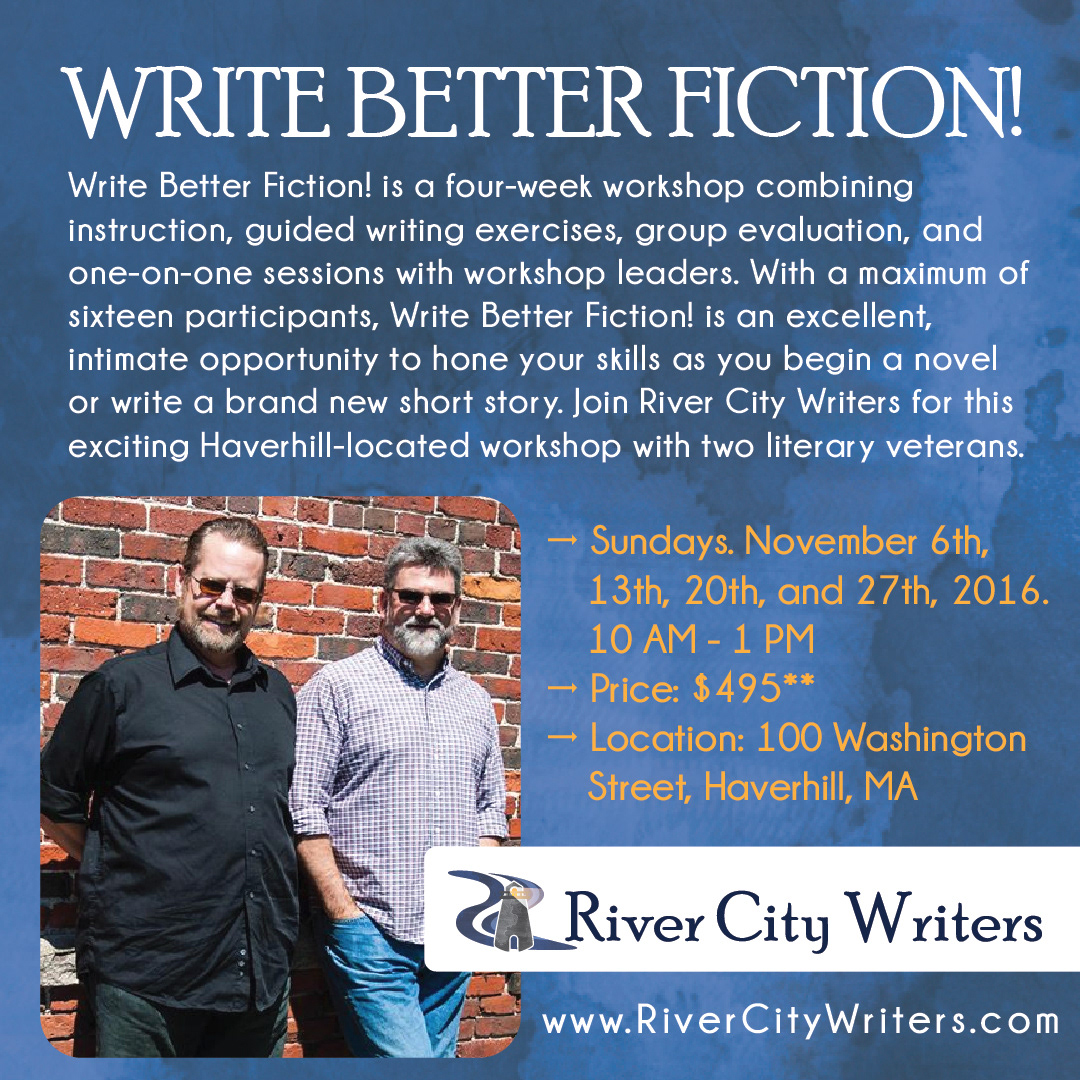 WEB HEADER
New Website header for the old template as a temporary placeholder before the entire website redesign is completed:

FACEBOOK HEADER
Created for Christopher Golden's personal Facebook page so new introductions could be made aware of the workshop.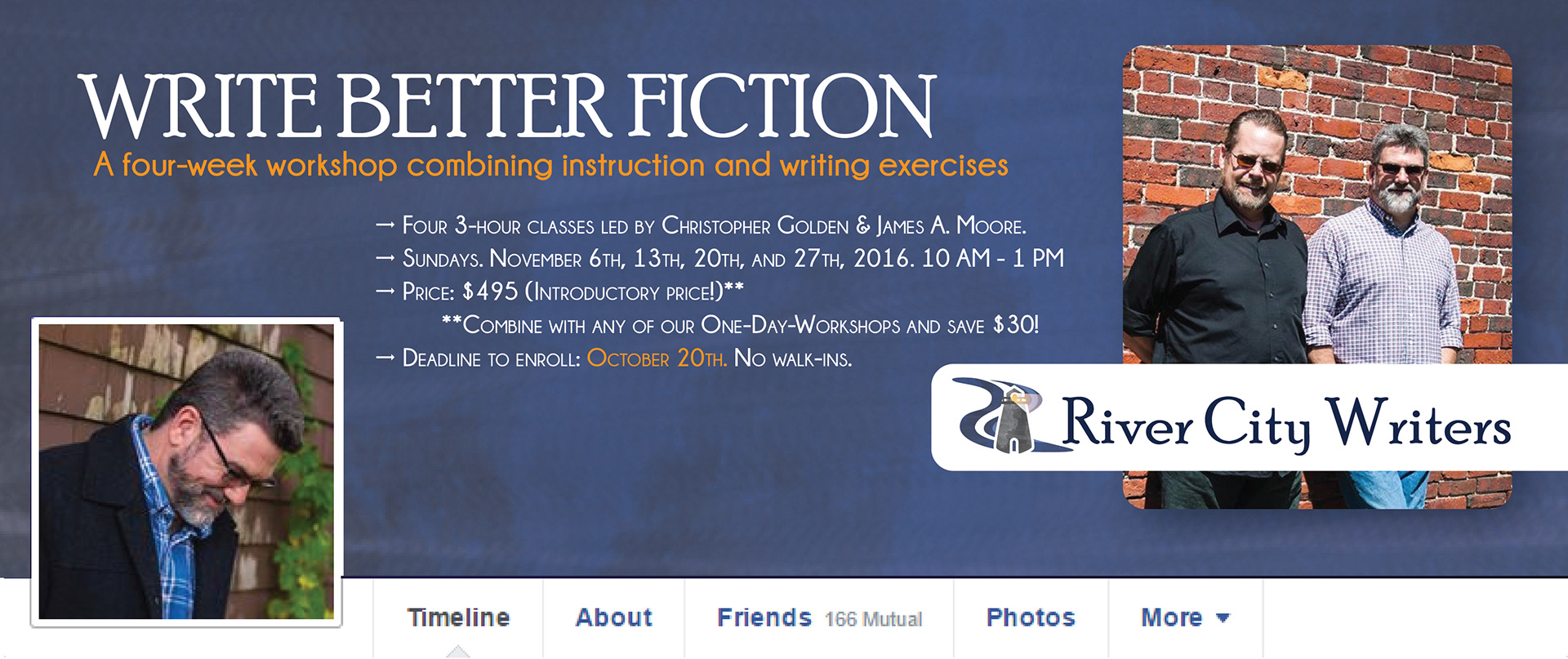 FACEBOOK, TWITTER, INSTAGRAM AD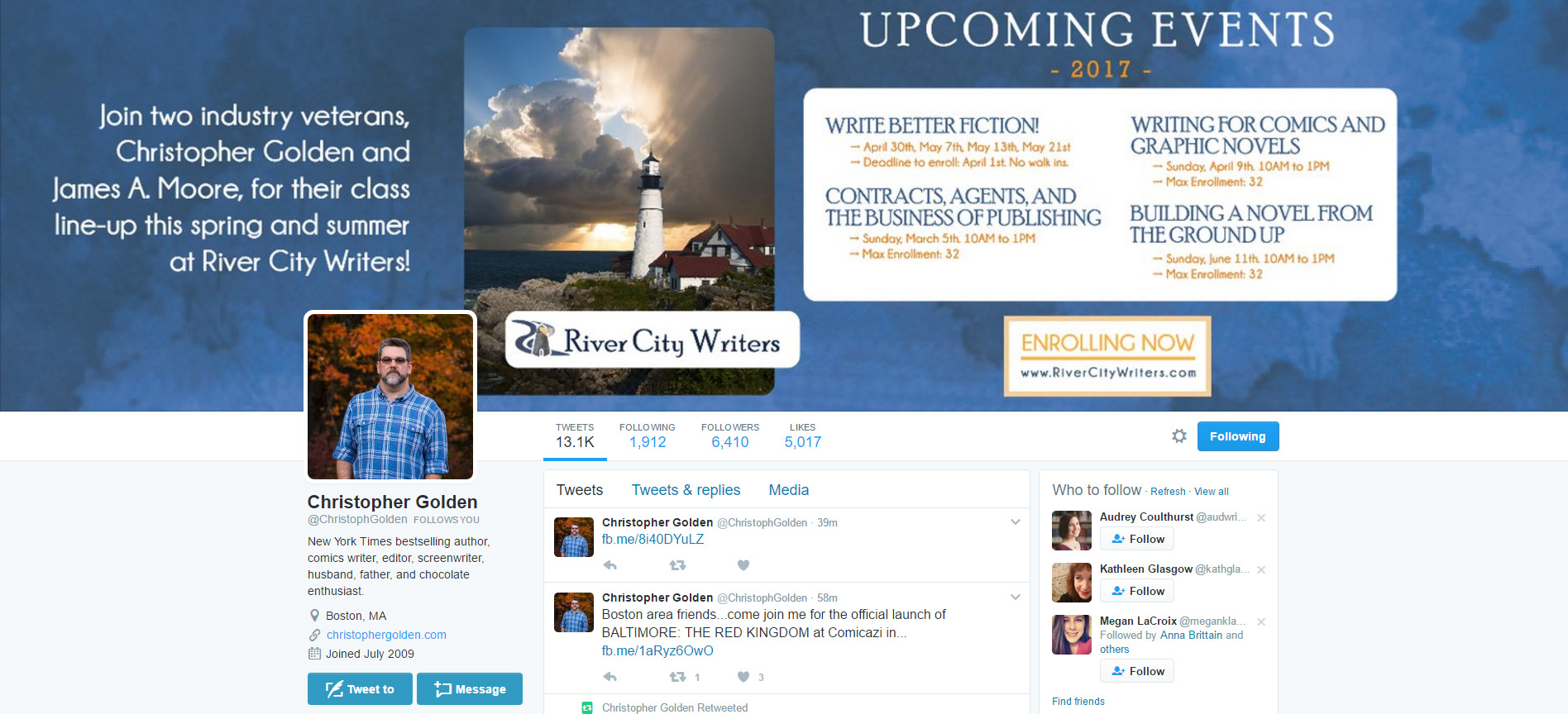 FACEBOOK, TWITTER, INSTAGRAM AD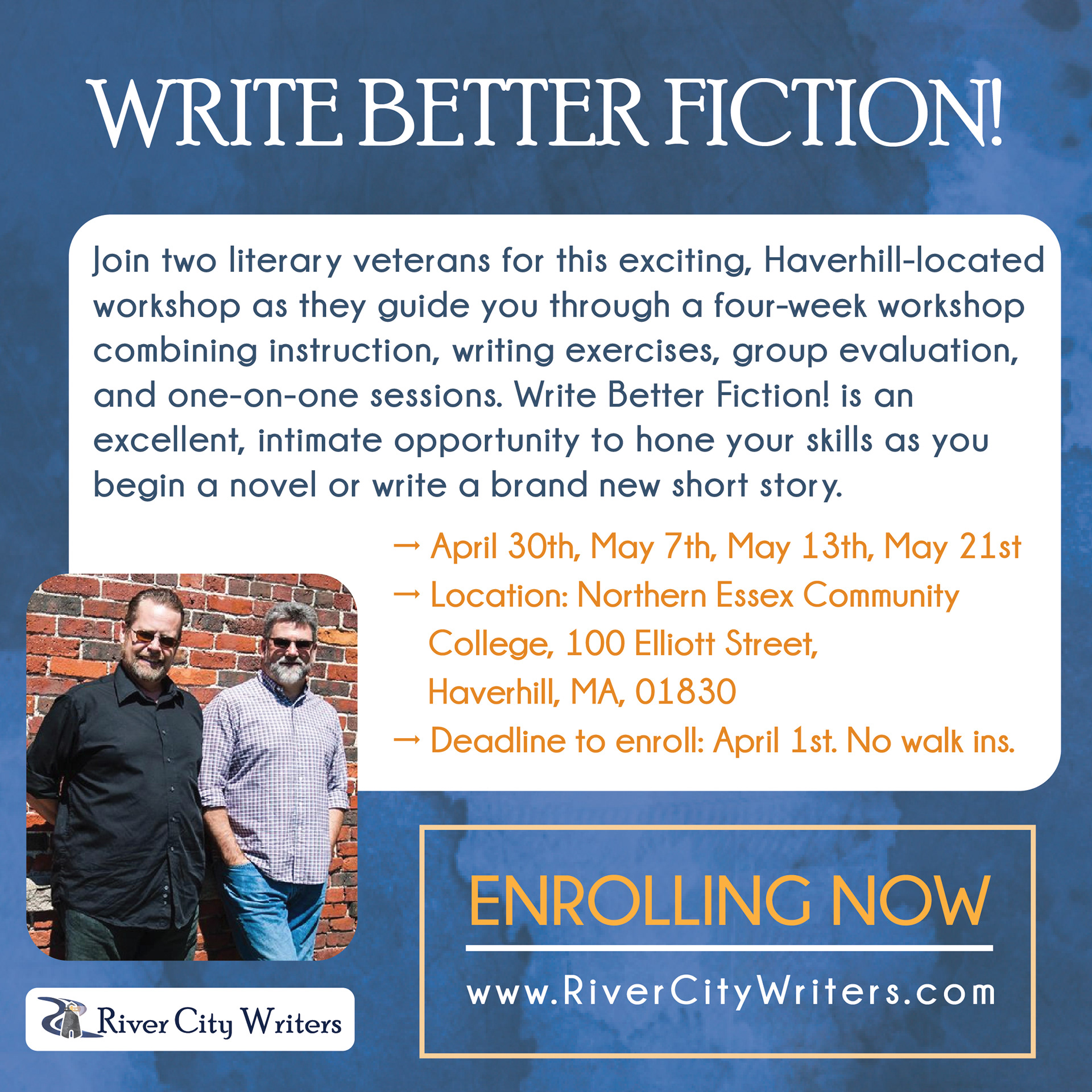 WEBSITE HEADER
New web header was placed into old template. Currently working with Christopher Golden to work on complete redesign of website this spring.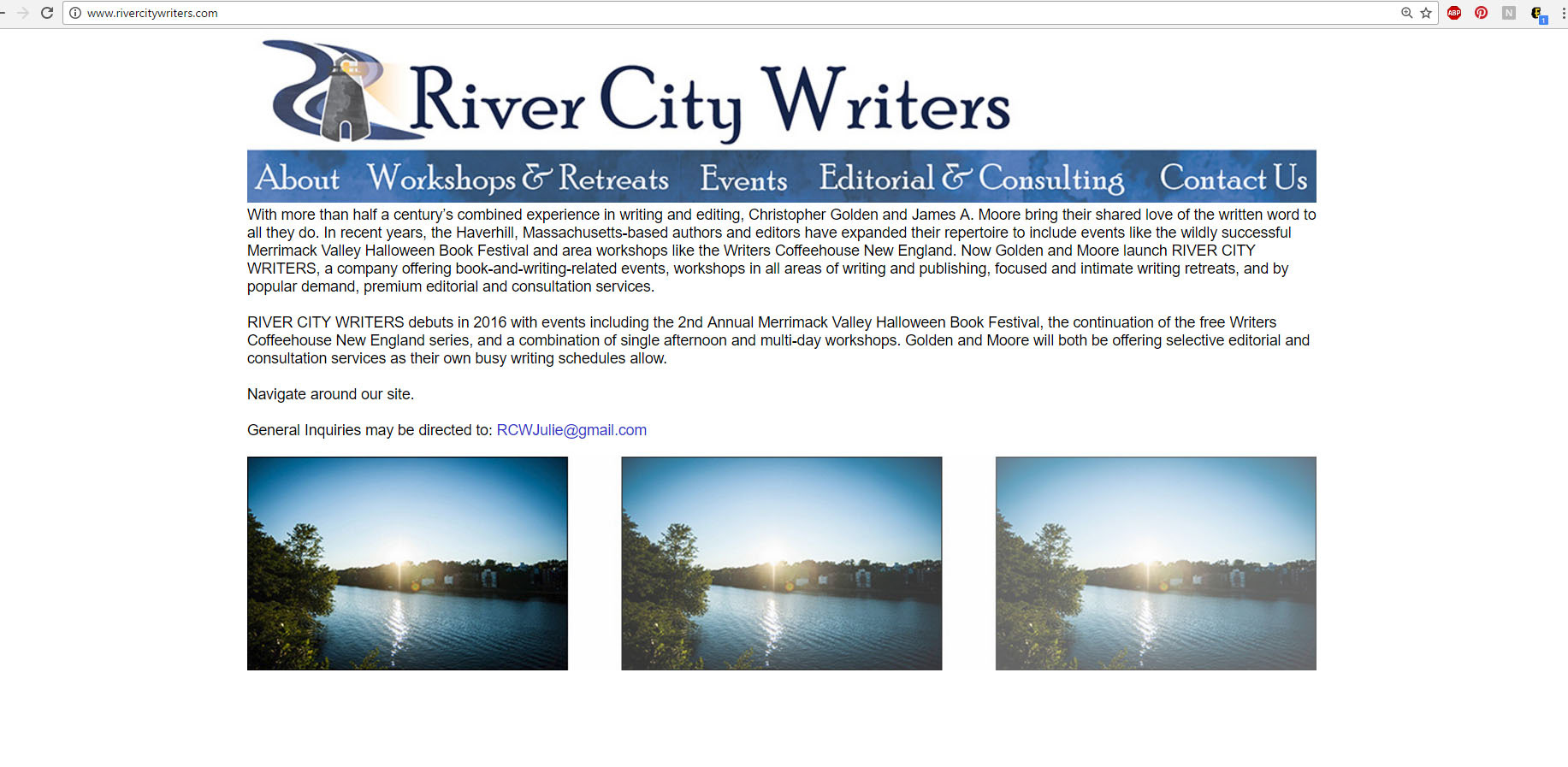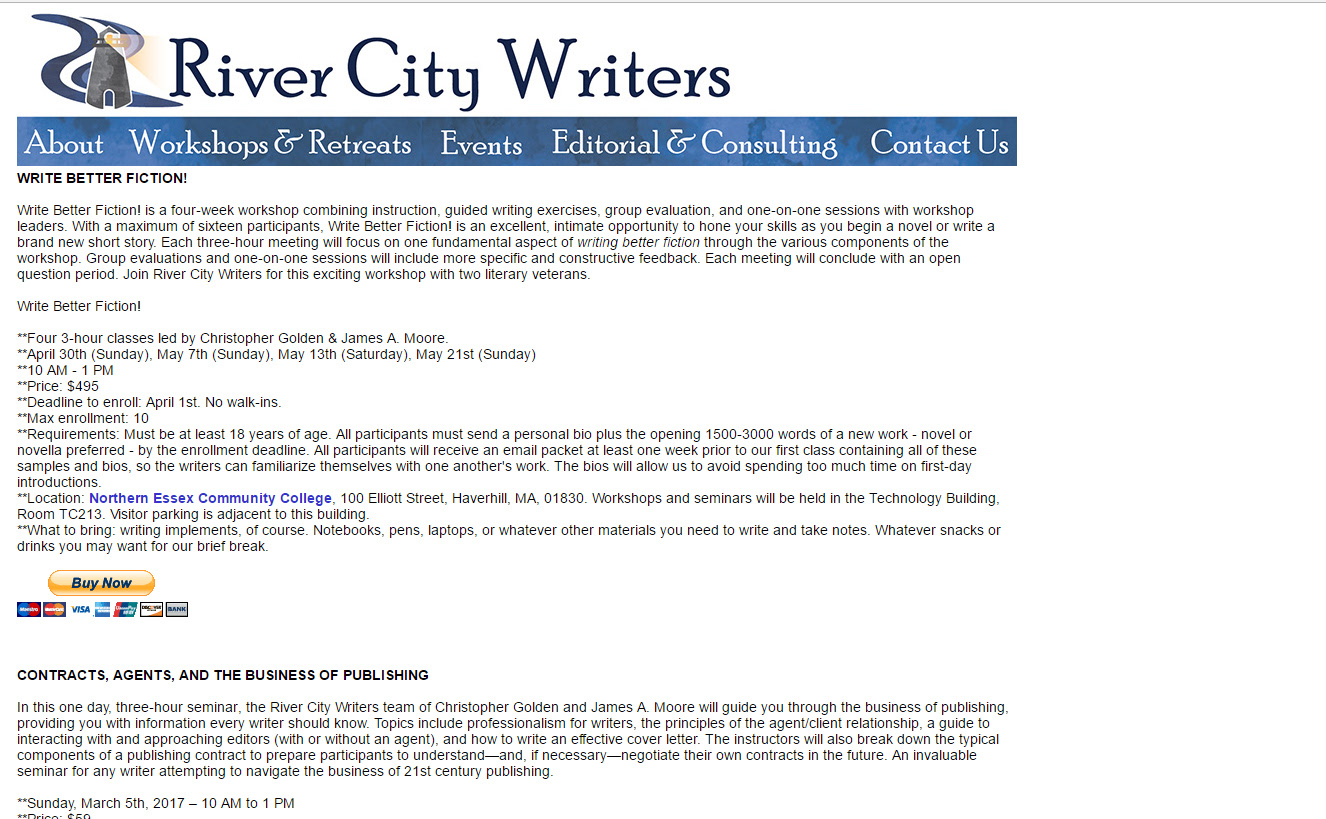 AXURE WIREFRAME HOME PAGE MOCKUP